---
We originally planned to check Michigan off the Canoe 52 list in 2016. Those plans changed when we got Rigby who would have needed certain vaccinations in order to cross the borders between the US and Canada, plus with such a tiny pup we weren't really up for the trip.
When we decided to make Michigan our summer vacation for 2017, I looked into some fun places to canoe and go site seeing. I landed on Traverse City, Michigan, somewhere around the nail of your left pinky finger if you are looking at Michigan as a mitten.
Traverse City exceeded our expectations. This was a way more "urban" trip compared to most of our Canoe 52 experiences. We're usually camping in the middle of nowhere, canoeing, and hiking. Traverse City offered us an opportunity to do these things and also check out a downtown scene.
Camping outside Traverse City
We set up camp about 30 minutes outside of Traverse City at Scheck's Place State Forest Campground. Scheck's is a rustic campground located off of dirt roads; the kind of camping we like. The atmosphere is quiet. Facilities include one hand pump well for water and vault toilets. We got a spot right along the quick flowing Boardman River. Scheck's is a "first come, first serve" style campground so you cannot make reservations in advance. We arrived at 4am so our circumstances were probably unique. After a nap in the car, we found our spot after the sun rose.

We set up camp then visited downtown Traverse City to grab a bite to eat. When you drive 16 hours through the night with no sleep, cooking your own breakfast is the last thing you want to do. We enjoyed delicious food and fantastic service at The Omelette Shoppe. We spent the rest of our first day relaxing at our campsite.
To make the most out of our stay in such a cool city, we decided to go back into downtown for happy hour and dinner. We knew The Little Fleet was a dog-friendly atmosphere. The bar area is trendy with great cocktails. The food truck park offers great snacks. A couple tacos from Happy's Tacos made for a great pre-dinner snack.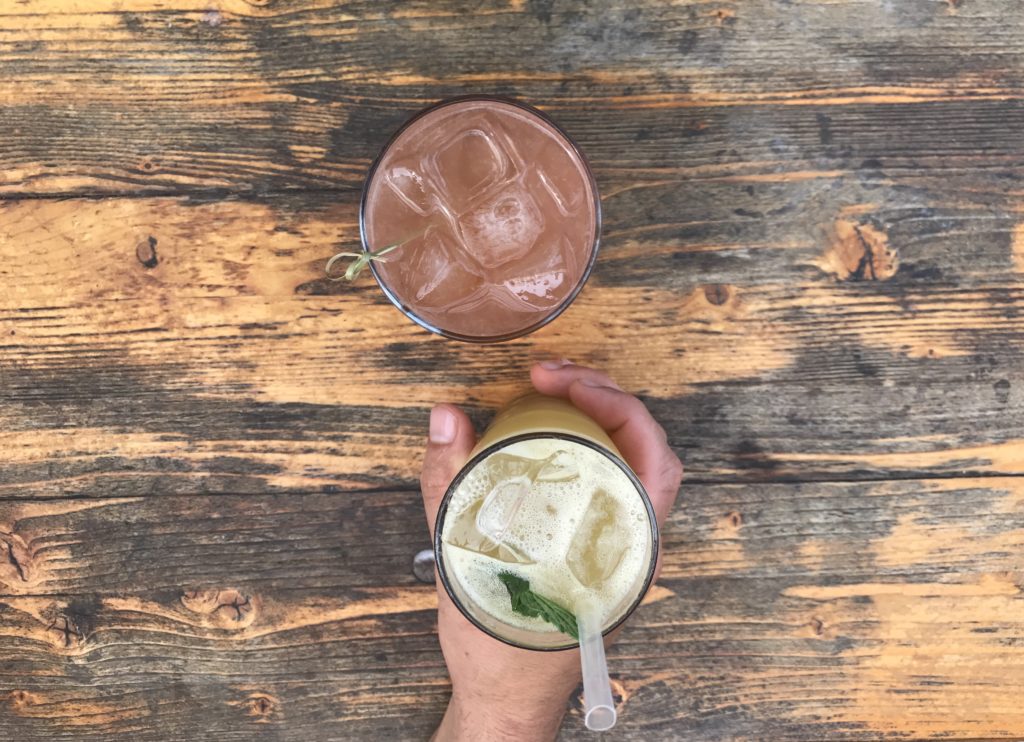 We found our way to The Workshop Brewing Company for dinner and beers.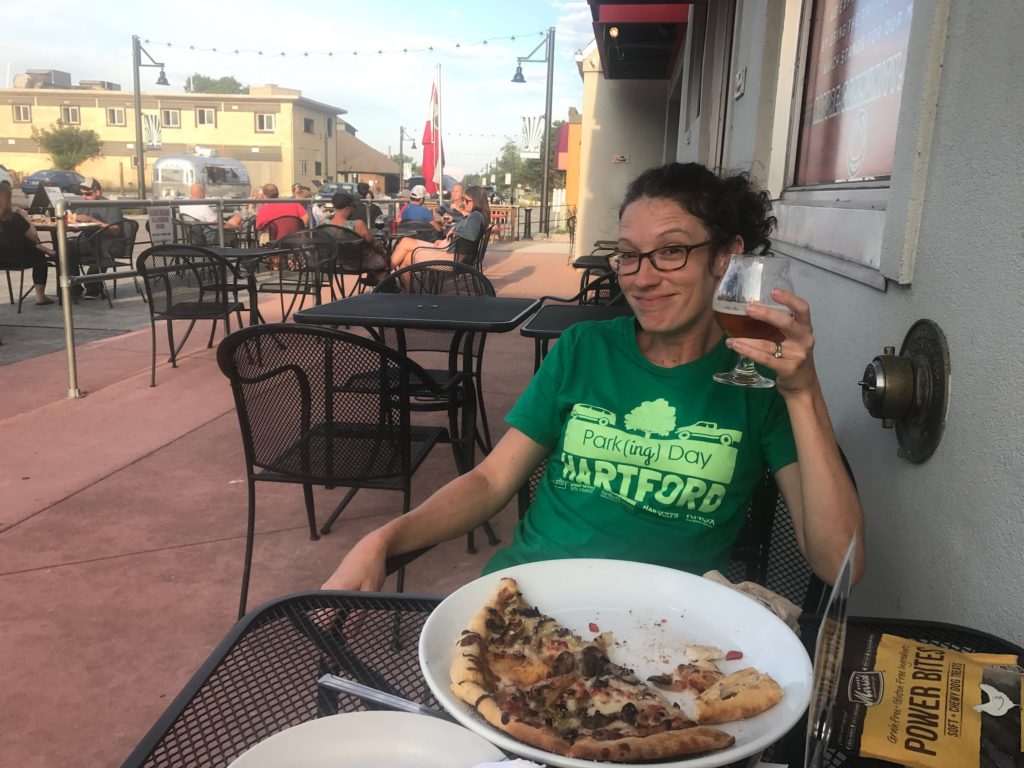 Day 2 was full of adventure
Thanks to the great folks at Traverse City Tourism, we were able to enjoy some of the highlights of the region, including Sleeping Bear Dunes National Lakeshore and the Kayak, Bike, and Brew tour. On our first full day in Michigan, we got out to Sleeping Bear Dunes by 10am to enjoy the lakeshore.
Sleeping Bear Dunes National Lakeshore
The Visitor Center is a great starting point. The rangers provided us with driving directions to get to all of the points of interest throughout the park. It all starts with a drive through the Pierce Stocking Scenic Drive where you wind through the thick tree covering, under a covered bridge and stop at scenic overlooks.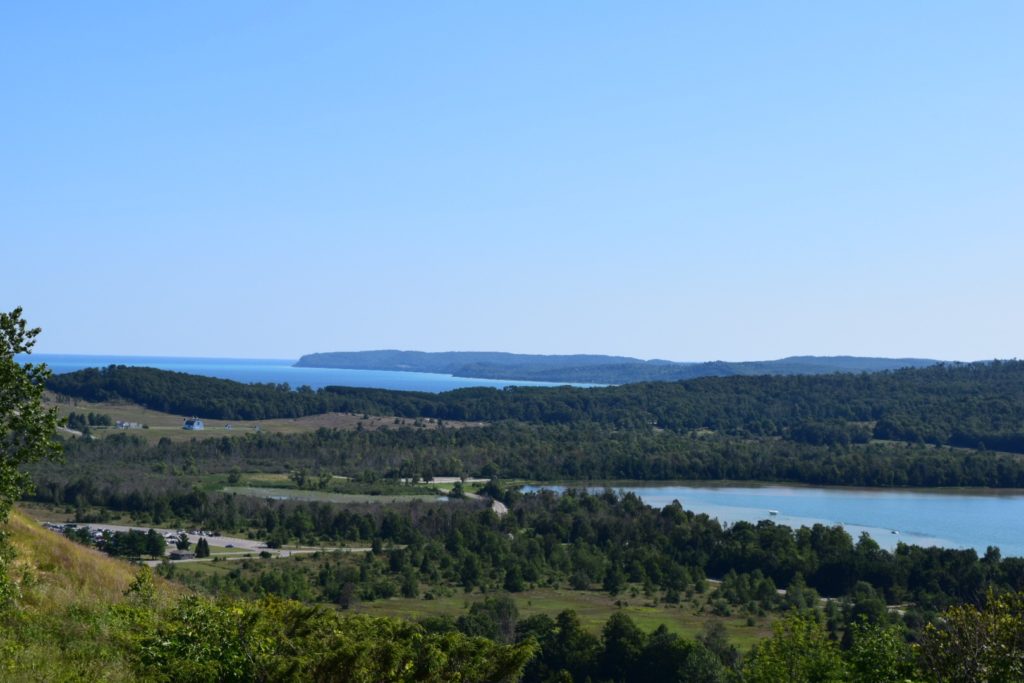 Along the drive, there are opportunities to take hiking trails through the woods and one opportunity to experience some of the dunes. At the dune stop, you hike up a short, paved path to the top of the dune. Signs warn visitors not to climb down to the bottom of the dune in order to save themselves from the rescue fees or the 2-hour hike back up. Plenty of people still made their way down. With Rigby in tow, it didn't seem wise for us to take the risk of going all the way down. The sand was a bit hot and the sun was on full power.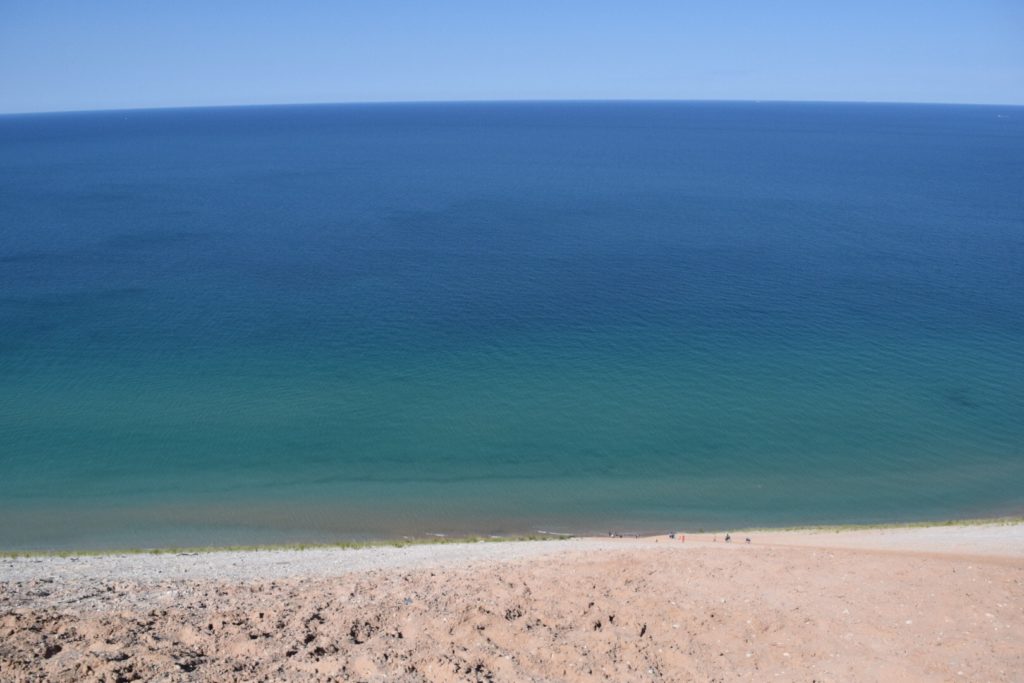 As we took in the incredible color and beauty of Lake Michigan, Rigby dug a hole in the side of the dune in an attempt to keep cool. The color of Lake Michigan is spectacular. We took a short hike up and down some smaller dunes then made our way back to the car.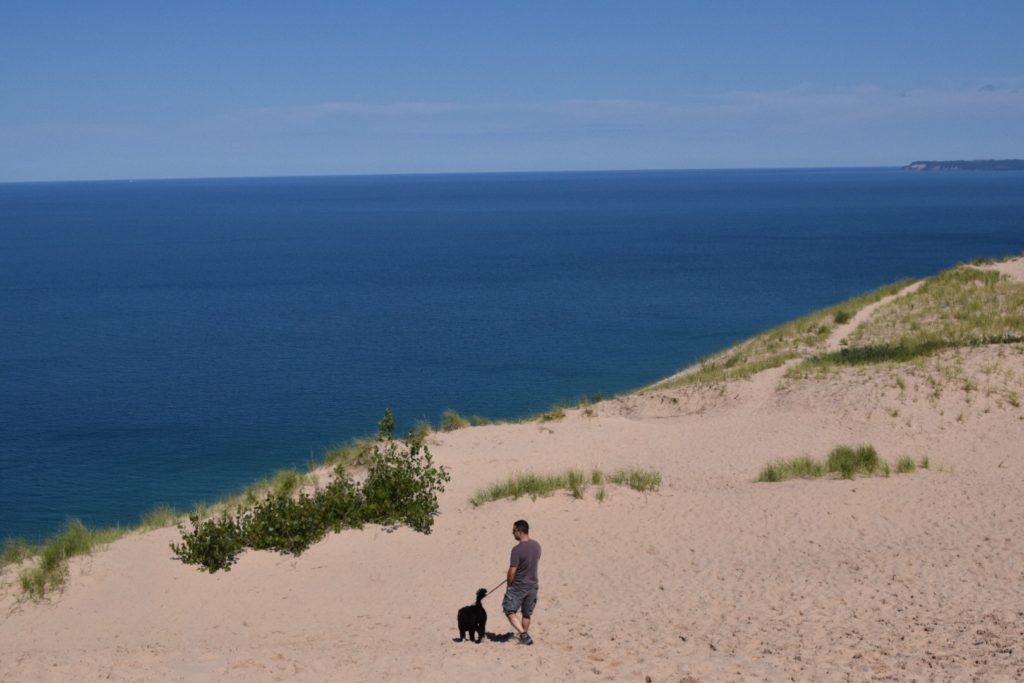 After emerging back onto the main road, the next point of interest is the famous Dune Climb. No dogs allowed. It looked like a great family challenge.
Glen Haven Historic Village
We rounded out our day at Sleeping Bear Dunes with a drive to the Glen Haven historic village. A blacksmith shop and maritime museum are located here. We walked out to the beach on Sleeping Bear Bay and realized we needed to come back here the following day to enjoy the super clear water.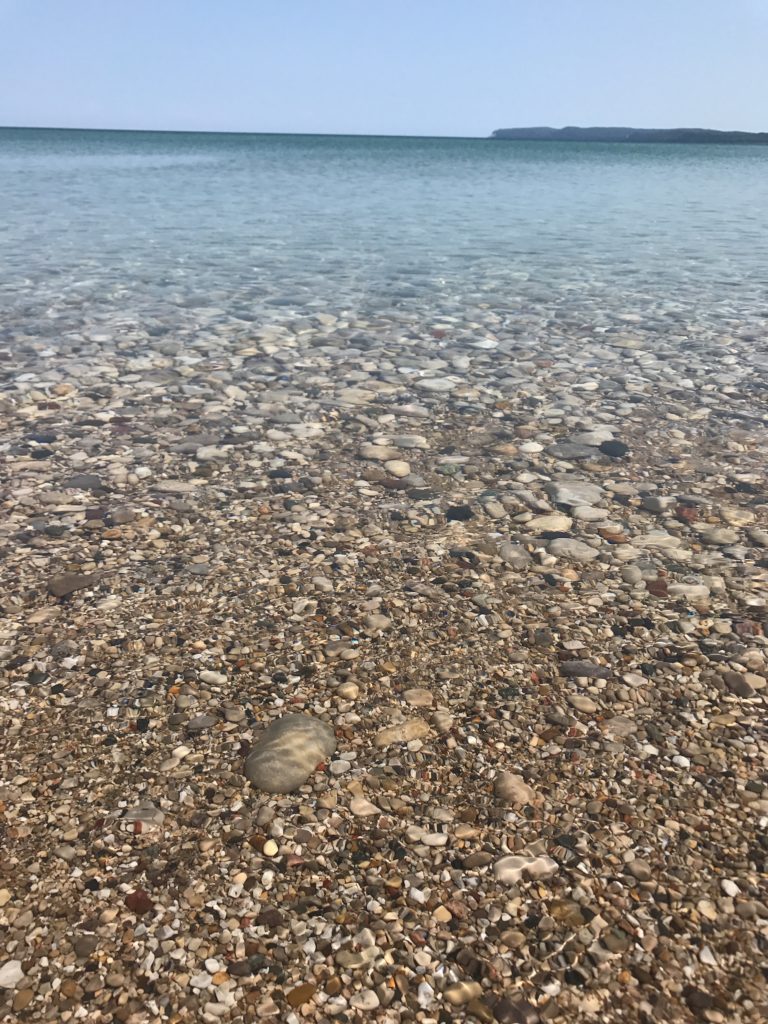 We attempted to check out the hiking trail at Sleeping Bear Point, but it was not dog-friendly.
After eating our packed lunch, we headed back to Traverse City for our Kayak Bike and Brew Tour. Read more about our excellent experience with Kayak Bike and Brew.
Our visit to Sleeping Bear Dunes was sponsored by Traverse City Tourism, but all opinions are our own.