"We have to get Rhode Island done before summer ends." Those words motivated us to research great paddling spots in our neighbor to the East, Rhode Island. Even though the season doesn't technically end until mid to late September, it ends for us when school is back in session. Tony is a high school teacher so September becomes a hectic, but important month for getting to know his students, adjusting curriculum, and just settling back into the routine that broke the previous June. The notion that teachers get the summer off is a total myth, at least in our house. Tony is working all summer long either preparing for the next school year, teaching leadership training sessions with students, or taking on freelance historical research. This summer we had a new puppy to train on top of the summer school leadership development he taught. It wasn't as easy as we expected to get out to Rhode Island for a canoe trip, especially when Rigby entered our lives.
Rhode Island Trail Maps
The Rhode Island Blueways Alliance has put together handy paddling guides for bodies of water all around the nation's smallest state. This includes kayaks and canoes. Their Water Trail Maps are fantastic. Eventually we'll try them all, but I spent time studying them to determine which would be right for us. We needed to choose one and commit to getting there before summer vacation came to an end. All summer long we had one beach day. I know, pathetic! We decided to stick close to the shore even though a paddle through downtown Providence seemed like a fun adventure.
The South County salt ponds sounded like a perfect place to explore. On the very last day before Tony returned to school, we opted to paddle Quononchontaug Pond, known locally as "Quonnie."
Paddling Quonnie
This was Rigby's first "long distance" car ride. She did great once she settled in for a nap in her crate. She's still getting used to the car and prefers sitting on our laps at all times. The boat launch was busy. Most people were staying close by or using non-motorized watercraft, which we love. It's a great spot for canoes and kayaks, for sure. We followed the Blueways Alliance's map and route exactly and it didn't fail us. I navigated the way and read allowed as we passed points of interest. Since we were celebrating a summer well spent, we brought along a bottle of Veuve Clicquot and popped the cork halfway through for some mimosas with native strawberries. Cheers!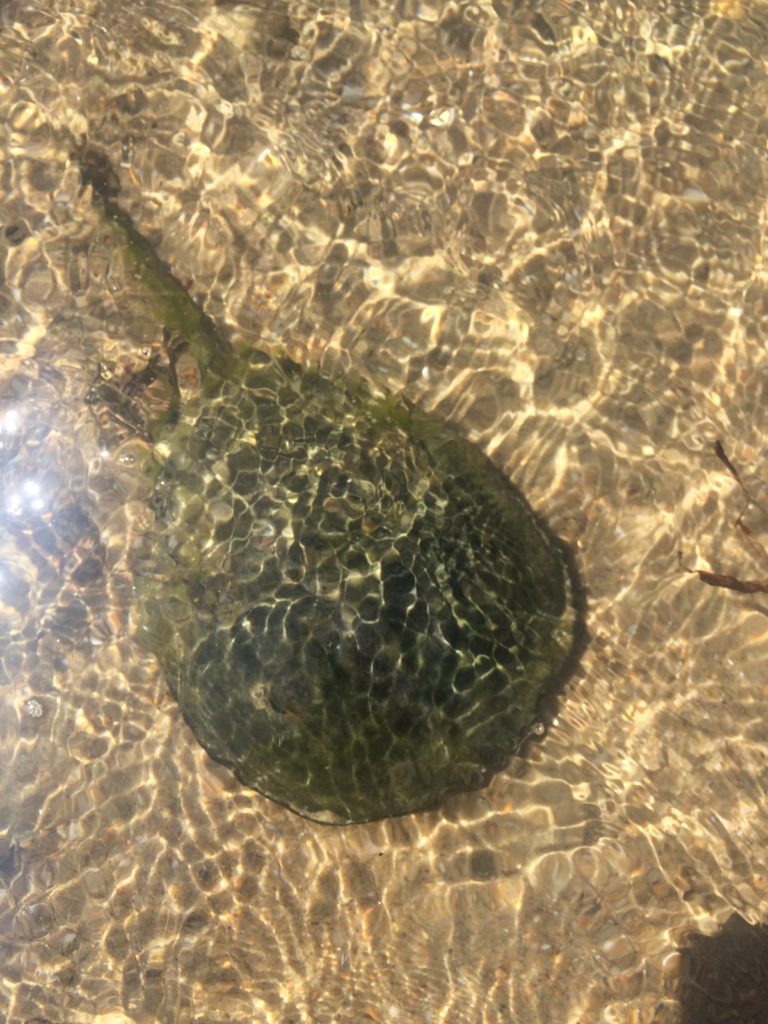 The pond is shallow enough to jump out of the canoe for a dip if you're paddling close to the shore, but we tucked ourselves into the tall grass on Ski Beach to wade in the water for a cool down, enjoy lunch and catch a few rays of sun. Horseshoe crabs swam by as I sat in the water that only came halfway up my calves. The deeper water was a bit cooler and less enjoyable for me. We made this a quick trip and did not have enough time to add in an overnight so we'll most definitely be back to give Rhode Island some more attention. We have plenty more routes outlined by the Blueways Alliance.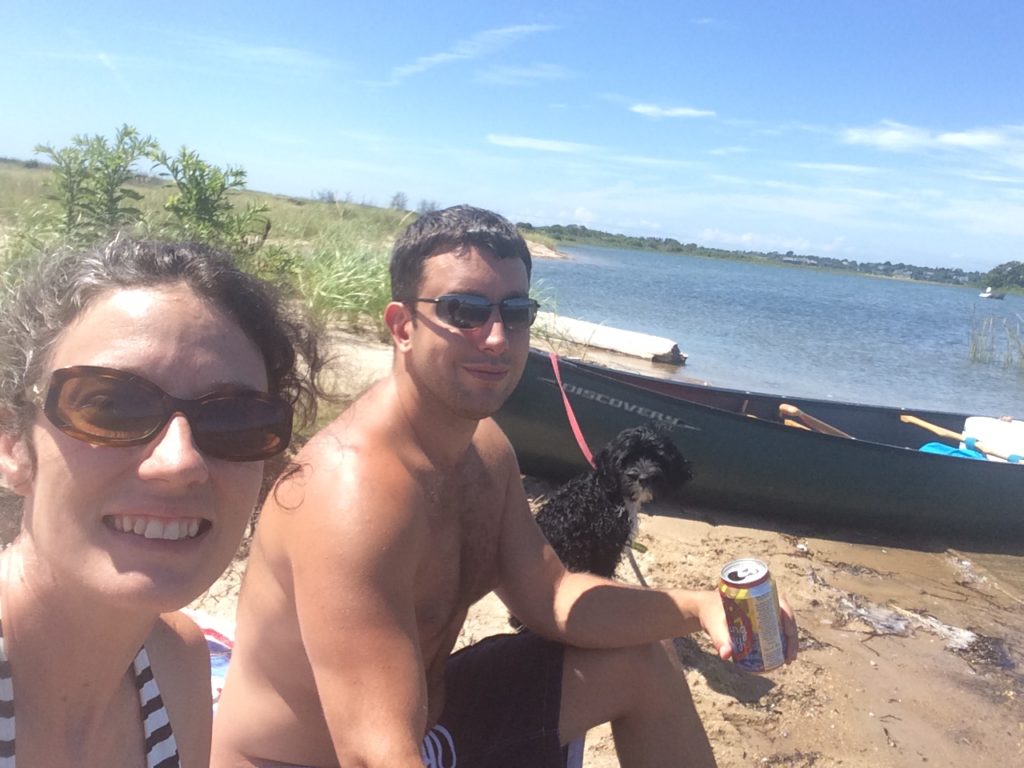 If you're looking for a quiet, salty summer hangout that takes you away from the jampacked coastal beaches, I'm suggesting Quonnie Pond, but don't everyone go at once and take away the chaos-free charm!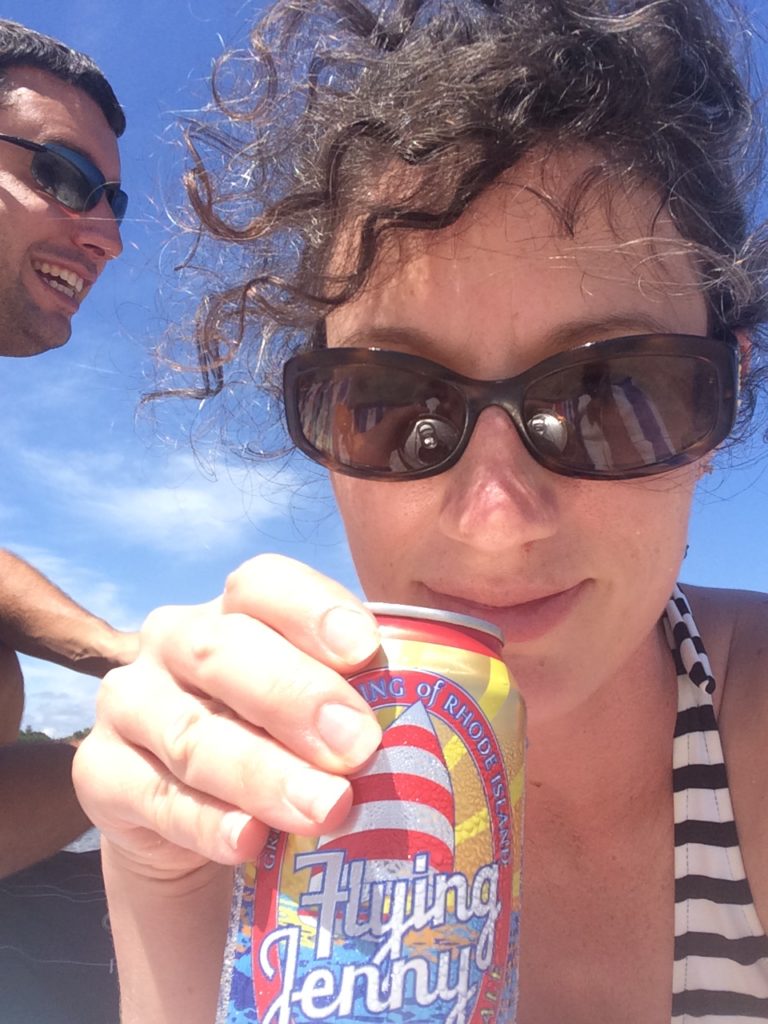 Next Stop:
We're heading South to Wetumpka, Alabama for a winter paddle!