Close your eyes, picture it…you wake up, open the tent, dig your toes into the beach sand and catch the sun rising over the ocean, the sound of waves crashing into the shore is all you hear around you. As you set up breakfast on your camping stove, three wild horses make their way past your campsite as if this is the normal way to start your morning. That's camping on Assateague Island in Maryland. We were so lucky to spend the last three days of our Spring Break 2017 trip here.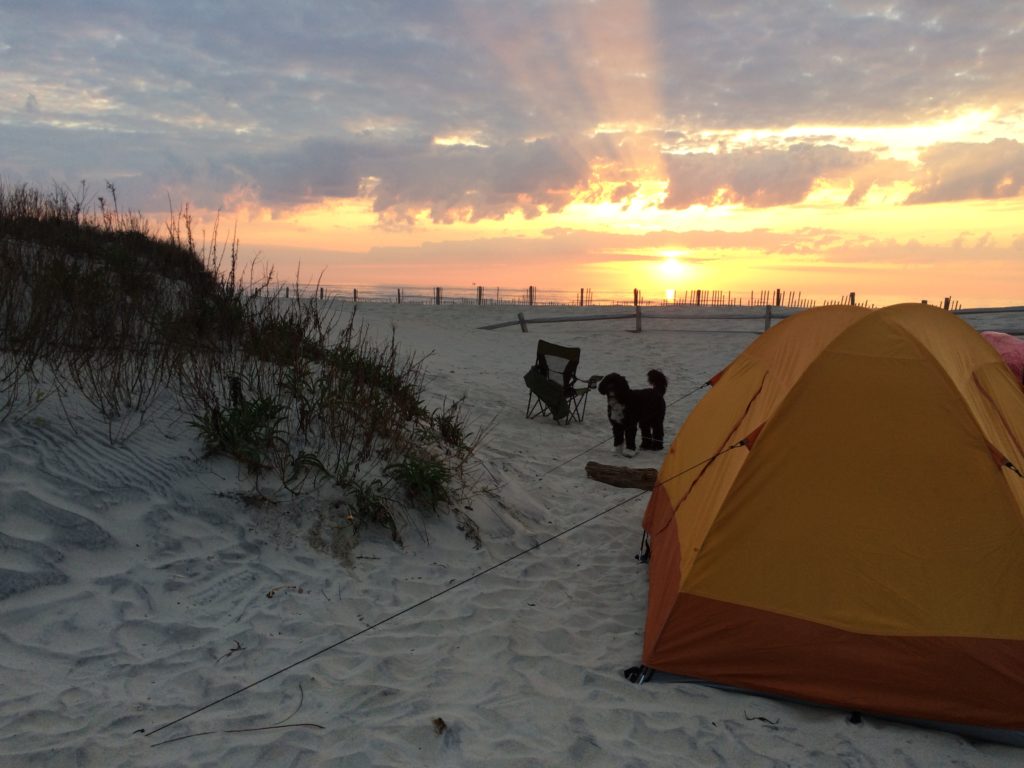 Assateague Island is a National Seashore so it is overseen by the National Parks Service. The park is located on a barrier island and is known for its famous wild ponies. The park also crosses state borders so it is technically in both Maryland and Virginia. In Maryland the feral horses roam freely around the island while they are fenced in on the Virginia side.
Living with the ponies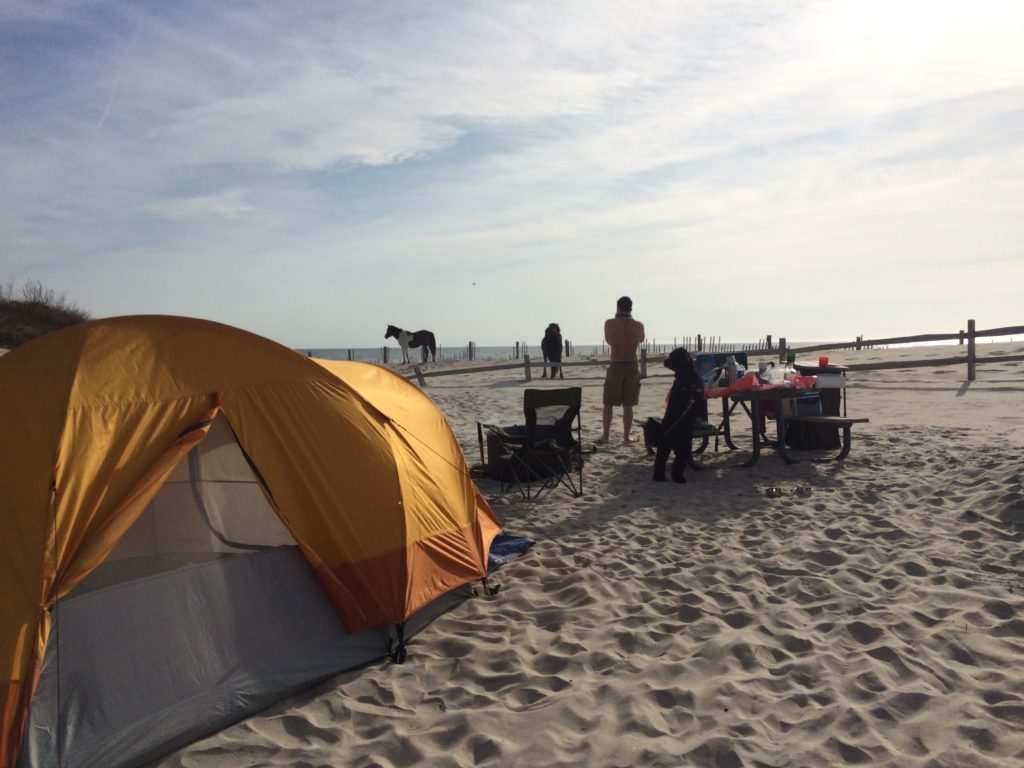 I should mention that we booked this trip knowing all about the horses, but I will mention that they are one of the animals that scare me the most. Tony has ridden horses and thinks they're great. Me on the other hand, all I see are ridiculously muscular animals that can stomp you down. I decided to face my fear and go for it. What a great risk to take. These animals are a treasure. There are plenty of signs telling you to stay a bus length away from the horses as they can bite, kick and charge at humans. You don't have to tell me twice. Any time I was walking alone I was constantly assessing my surroundings to make sure I didn't end up one on one with a horse. A couple did pop up while I was walking out of the bathroom, but they kept their distance.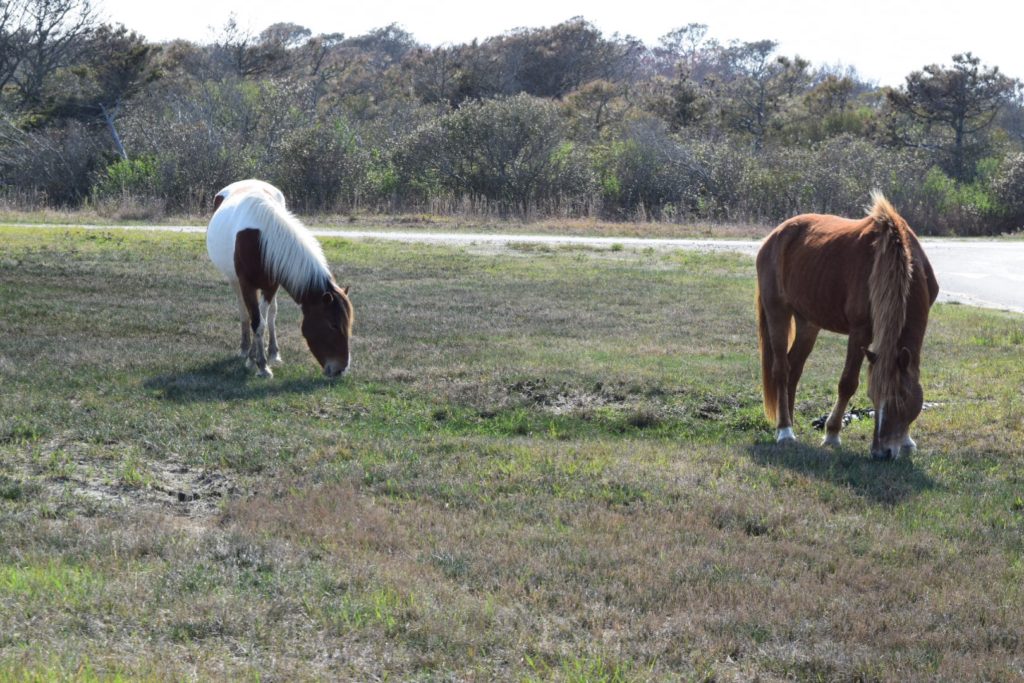 Keeping a safe distance from the horses not only protects you from injury, but it also protects the horses. They are wild and the intention is for them to stay that way. Petting them, feeding them, and making your campsite an easy feast for them can really endanger the individual horses. If they hurt you or if they become dependent on humans you're looking at a death sentence for some of these animals. (PSA for not touching the horses completed!)
Choosing a spot
We opted to camp in the 100s section. This is a more secluded walk-up section for tents only. There are more open areas on flat ground in the 80s and 90s. The 100s are up in the dunes. You will need to carry all of your equipment up and down some small dunes in order to reach your spot in this section. It's work, but it's definitely the best spot on the island in my opinion. There's more privacy and there's just something about being nestled into the dunes.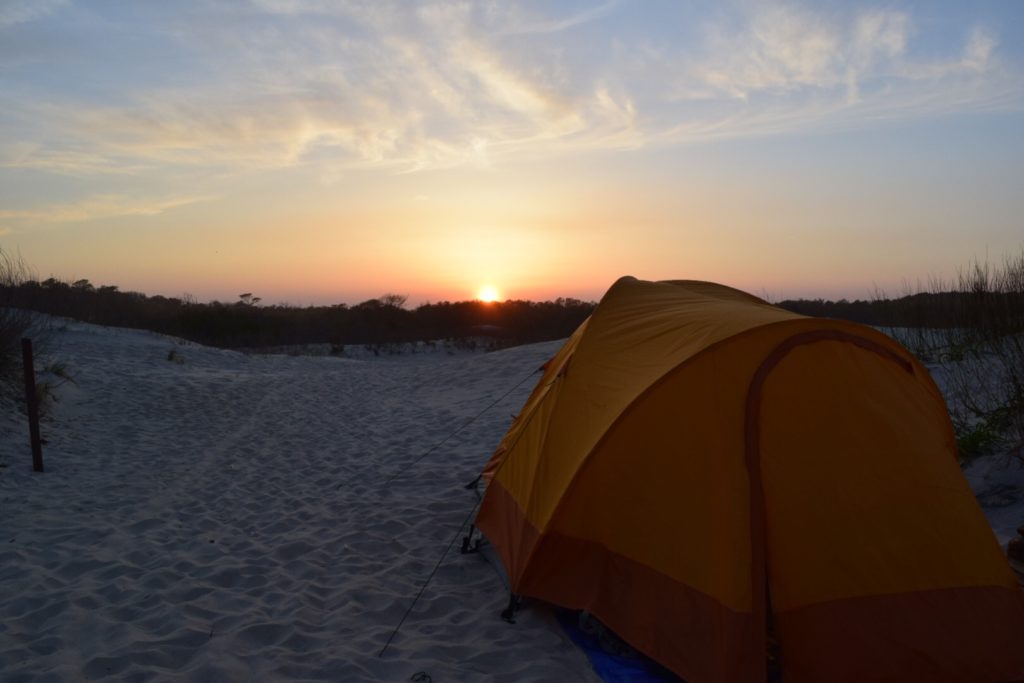 First beach day of the year!
Every morning and evening we walked the beach with Rigby. She took her first dip in the freezing ocean water after getting comfortable with the waves, which she had never seen before. We were able to catch our first real beach day of the year, laying out on the sand in our bathing suits, soaking up the sun.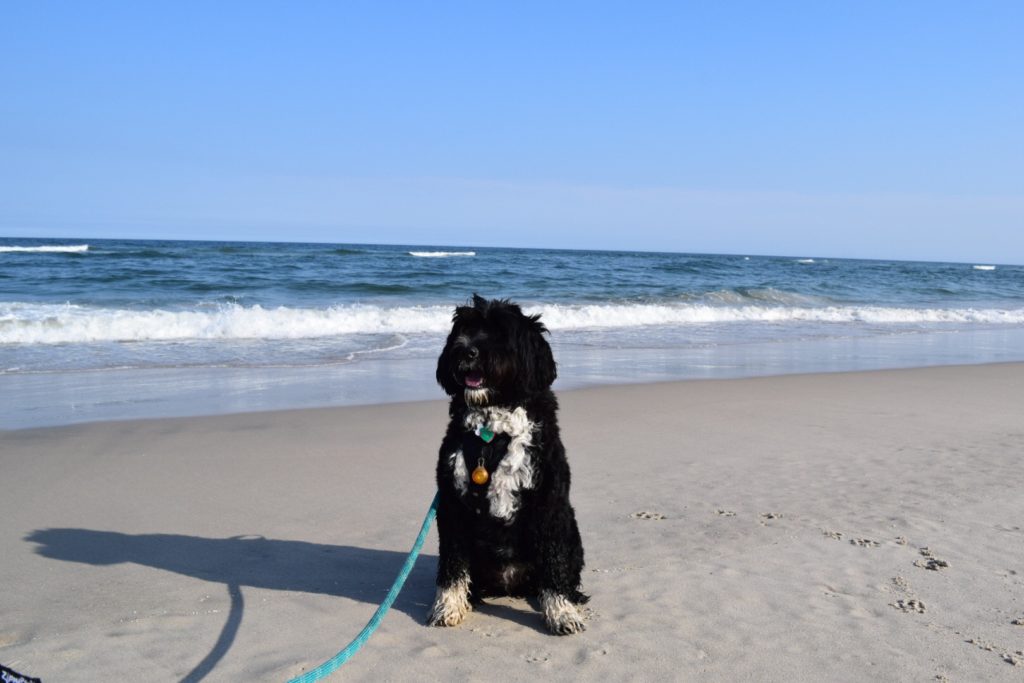 We built fires every night to cook our dinner and enjoy the beach once the sky went dark. Remember to only use local wood when you're setting up your campfire. There are plenty of stands lining the roads leading to campground. The closest one is about a 15 minute drive from the campsite. A Food Lion is also only about 18 minutes away so you can restock or pick up food and drink.
Things to do
Assateague Island National Seashore is a massive campground. There are plenty of trails to hike and there is great paddling on the bay side of the island. There are restrictions on dogs, so be sure to read the rules. Dogs are not allowed on the nature trails or on backcountry campsites so we were limited on the exploration we could do, but it was still a great way to spend 3 days. Sites book up very quickly so plan ahead and get your spot if you plan to go.